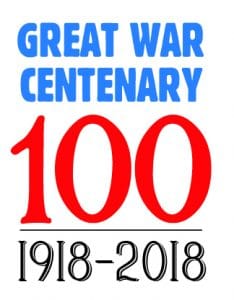 Hard to believe, but the Centenary of the Great War is coming to a close. Now is the time to submit that story you've been meaning to write for The Maple Leaf. We will be rounding up all the Nov. 11 events and coverage in our next issue. Remember to send in your photos and stories.
We accept articles of any length up to 1500 words with photos and illustrations. If you are looking for help in deciding if your article is worth publishing, the answer is yes! All members and guests are welcome to send along updates on projects, photos they have discovered or articles previously published elsewhere. We hope to have a stellar collection of new stories for the Fall edition to showcase the end of the Centenary of the war, but also our members' wide variety of interests and expertise.
Contact Managing Editor David Fuller today for more information.